Our Team
At Brookfield Property Investments, our team is large enough to be responsive to your needs, but small enough to give you personal attention. And all of our investors deal directly with our two principals:
Jeff Boone & Rocky Boone
Co-founders & Co-Owners
Jeff and Rocky Boone grew up in Memphis, attended Memphis City schools, and earned degrees at the University of Memphis. Jeff majored in Real Estate and Finance, while Rocky holds a degree in Marketing with a focus on Sales. The two brothers have been in real estate their entire careers, for a combined total of more than 50 years experience. They started out in commercial real estate in Dallas before moving back home to Memphis and forming Brookfield Properties in 1992. Since then, they have purchased and renovated more than 1,000 homes. Rocky Boone has been married 28 years and has four children. Jeff Boone, who holds a Tennessee real estate brokerslicense, is married with three children.
Why Brookfield? "We wanted to take a more professional approach to what has traditionally been a mom-and-pop business. It's very gratifying to assist a family in finding a home for themselves. It's also gratifying to help investors to find good quality cash flow real estate."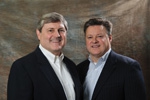 ---
Cedric Adell
Leasing Agent
Cedric has been in real estate for 15 years, the last four at Brookfield. He is a member of the Memphis Area Association of Realtors (MAAR). He likes being in real estate because he gets to assist people in one of the most important decisions they will ever make.
Why Brookfield? "I enjoy making people's dreams come true. At Brookfield Properties, we help people in almost any situation, whether it's investment properties, home ownership, leasing or renting."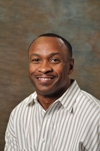 ---
Les Jones
Leasing Agent
Originally from Birmingham, Les graduated from the University of Alabama with a degree in Finance. He has been a Realtor for seven years and has helped hundreds of families find a home. He finds that there is often a unique bond formed between a family and their Realtor. During his spare time he likes to be with family and friends.
Why Brookfield? "As a member of the National, Tennessee, and Memphis Area Association of Realtors, I try to very hard to represent myself and our company in a highly professional manner. Brookfield Properties has the same high standards."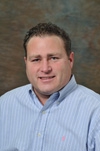 ---
Gary Pritchard
Property Manager
Gary was born and raised in Blytheville, Arkansas. He was a property manager for an 800-unit apartment in Memphis for five years. He has worked in all aspects of property management, including overseeing maintenance and working with tenants and property owners. Gary has been married for 24 years and has one daughter.
Why Brookfield? "I feel that prospective clients should know that Brookfield Properties will provide them with a high level of service."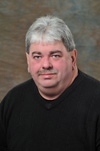 ---